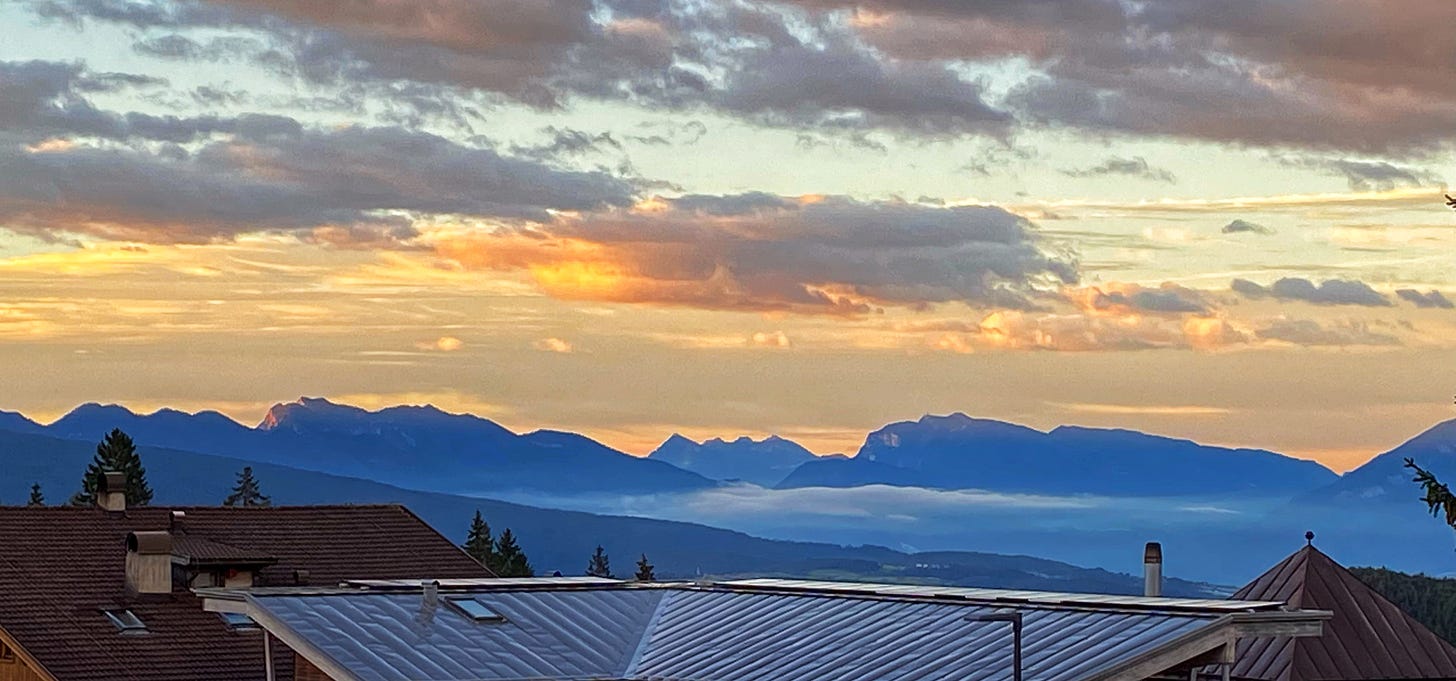 Our Living Future Europe Biophilic Camp that took place over 4 days at FeliZitas Sud-Tyrol in the Italian Dolomites was a truly nourishing and grounding experience.
Read the latest Regen Notes for notes, thoughts, texts, images ..
The 'retreat' brought into being something that will stay with me, and all of us, for a very long time, with the conviction that more, all, regenerative sessions and biophilia events should be like this … co-creating conditions for all life to thrive … through nurturing our own personal, inner biophilia.
Have you subscribed to Regen Notes so you can follow the regenerative thread newsletter?