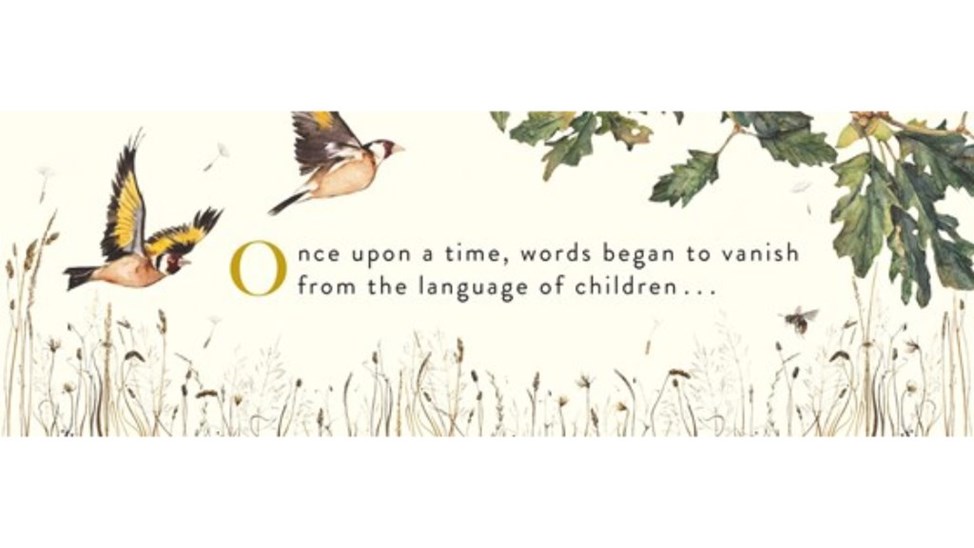 Jackie Morris in the latest episode of the excellent FolkonFoot podcast series mentioned that children in schools she had visited didn't know what a wren or bluebell or dandelion was. This 'revelation' that led to the creation of The Lost Words with Robert Macfarlane and reinforced the importance of words, and reminded me, why in FutuREstorative, I referenced a passage from Robert Macfarlane.
In a recent revision to the Oxford Junior Dictionary, a number of entries no longer deemed appropriate to were deleted and replaced by more modern entries. As nature writer Robert Macfarlane noted: 'The deletions included acorn, adder, ash, beech, bluebell, buttercup, catkin, conker, cowslip, cygnet, dandelion, fern, hazel, heather, heron, ivy, kingfisher, lark, mistletoe, nectar, newt, otter, pasture and willow.' These were replaced by block-graph, blog, broadband, bullet-point, celebrity, chatroom, committee, cut-and-paste, MP3 player and voice-mail. As Macfarlane said: 'For "blackberry", read "Blackberry'''. This emphasises the need to re-wild our language as a precursor to understanding the importance of connectivity."

FutuREstorative
Imagine if those children, oblivious to what a bluebell was, move on to a career role in construction, or design or planning. Being unaware of the ecological importance and cultural history, would they be less likely to protect, and more likely to sanction development?
This is of course against backdrop of the UN biodiversity assessment that we will lose 1 million species over the next decade, due to amongst other factors, land development, and against the grain of the current biodiversity net-gain initiatives, and the signing of climate emergency declarations such as architects declaration that includes recognition of a biodiversity emergency.
The twin crises of climate breakdown and biodiversity loss are the most serious issue of our time. Buildings and construction play a major part, accounting for nearly 40% of energy-related carbon dioxide (CO2) emissions whilst also having a significant impact on our natural habitats.

Architects Declaration
Such a lack of knowledge reinforces the need for ecology, and or climate emergency however you wish to define it, be a taught not only in schools but also as an ecology 101 for all design, construction trade and management training programmes. As we move more and more towards natural solutions for our buildings and building services, understanding how natural ecological systems function is vital. Without such knowledge, we will not indeed be able to design buildings that function as trees, living buildings such as the Bullitt Center, still the greenest building in the world
(Buildings and Cities) behave so much like living organisms that it is time to begin thinking of them as such. They consume oxygen, water, fuel and other natural resources, and burp out the waste. They have circulatory systems and neural pathways and at least a reptilian sort of brain to provide governing impulses.

Seattle Times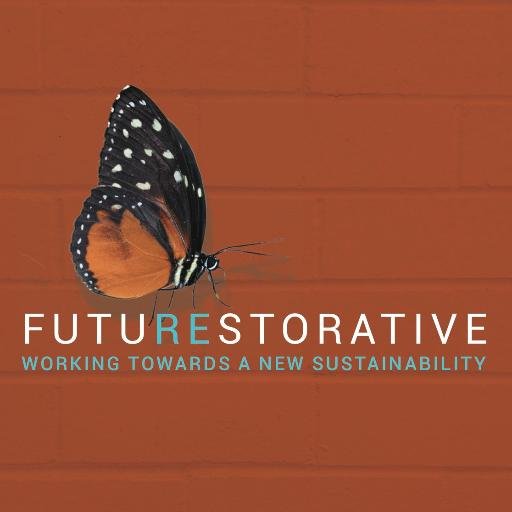 A Module Programme for students and professionals, based on FutuREstorative, takes participants from an understanding of culture and challenges, ecological and human health, through a new thinking to regenerative building standards and digital futures. For more information, just ask.